A new variety of Sour Patch Kids that will be released in 2018. The colors appear to be brown, orange, yellow, and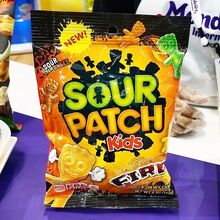 green. These are Sour Patch Kids with a kick of heat in the aftertaste, hence its name.
In a new picture of this flavor, the colors now appear to be red, purple, orange, and green, the top and bottom of the bag are now red, and it says on the top right of the bag "with a heat sensation". This product is currently only available in 3.6 oz bags.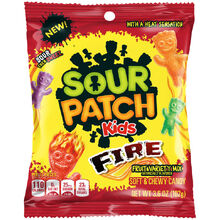 Ad blocker interference detected!
Wikia is a free-to-use site that makes money from advertising. We have a modified experience for viewers using ad blockers

Wikia is not accessible if you've made further modifications. Remove the custom ad blocker rule(s) and the page will load as expected.